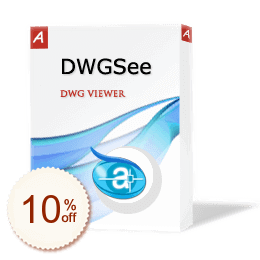 Pro Lifetime license & 1 year free update
期間限定オファー:
Note
Refund Policy

Within 30 days from the date of purchase, AutoDWG will accept the return of End User License products, if for product defects only and is subject to the terms and conditions below.



All AutoDWG products offer free trial download and/or one time free conversion service, users can download and test it before the purchase. And AutoDWG offer free technical support for both pre-sales and post-sales, as long as you have any problem about the software, please send AutoDWG email with your product name and order number - if you've purchased, for technical support. If the issue happens to a specific file, which would be helpful if you can email AutoDWG the file that you are having problem with, this could be better for the illustration of the problem.



If you purchase one of AutoDWG products, after your payment was cleared, you will receive an email with the registration code to activate the software. Due to the automated way that orders are processed and fulfilled, once an order is processed and the registration details and download instructions are issued, it cannot be canceled, so if you apply for the refund, AutoDWG will request 50% of the invoice price as the cancellation fee. AutoDWG have this policy since it would be impossible for you to return your registered version of AutoDWG software.



Exceptions to the refund policy are handled on a case-by-case basis and only granted when emergency or extenuating circumstances exist.



Full Refund Circumstances

1) You purchased a wrong product, and then purchased the right product from AutoDWG within 30 days. AutoDWG can refund you for the wrong product.

2) You've been double charged due to the system problem of the third party payment platform.

3) The product has fatal technical problems, and AutoDWG technical support team failed to provide a fix or work-around within one month.

4) You never received the registration code of the product from AutoDWG, and even got no response from AutoDWG support team after reporting this to AutoDWG.
AutoDWG DWGSee Pro is a powerful DWG viewer! There is an interface similar to ACDSee, which is very simple and convenient to use so that you can open, view, and edit your DWG files without installing the AutoCAD application. In addition, DWGSee Pro also provides a series of operations of marking, printing, and sharing files! It can quickly manage your DWG files, and the software interface is friendly and intuitive and supports viewing DWG, DXF, and DWF formats. DWGSee Pro can easily add lines, polylines, circles, arcs, and texts to drawings. You can edit text, line, layer, block properties, or right-click to change properties. AutoDWG DWGSee Pro can quickly measure length, area, angle, diameter, radius, and other similar parameters.

AutoDWG DWGSee Pro Features
1. Designed for viewing DWG/DXF files comfortably;
2. Batch print DWG file;
3. Convert DWG to image (JPG, TIFF, GIF) and PDF (Pro);
4. Easily measure length and area, and have intelligent capture
5. Support advanced marks (rectangular, oval, and cloud marks);
6. Publish marks in PDF and images (professional version only);
7. Compare two DWG files.
タグ
商品仕様
バージョン:

2020

開発者/メーカー:

AutoDWG

OS:
カスタマー Q&A