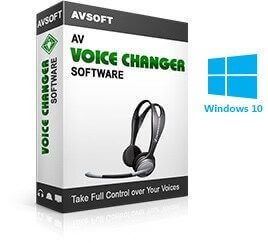 1 User / Lifetime / Free Update
30% off $20.96
期間限定オファー:
If you are looking for a voice changer program, AV Voice Changer Software is a good choice. It is a very popular and top-rated voice changer software, which can turn your voice into boys, girls, and children. It allows you to use different voices to chat with other people. It is suitable for all voice chat software.

You can use AV Voice Changer Software with the following online games: Second Life, World of Warcraft, EVE Online, Lord of the Rings Online, Everquest, Counter-Strike, Battlefield 2, etc. You can also use it with many VoIP and dozens of chat tools, including Skype, Ventrilo, TeamSpeak, Yahoo Messenger, AIM, XFire, GoogleTalk, Roger Wilco, Net2Phone, etc.

It is different from other online or local PC audio conversion programs because it can convert and enhance audio and sound and produce high-quality audio output. It has built-in more than 100 kinds of high-quality male and female voices, which perfectly solves the lack of sound card driver's problem.
タグ
商品仕様
バージョン:

7.0

開発者/メーカー:

Audio4fun (AVSoft)

OS:

ライセンス:

Basic edition, a license is for a single user, lifetime
カスタマー Q&A
おすすめ商品